Catholic Insight is being sued by the infamous Canadian "Human Rights Commission"
and so far for a quite small Catholic periodical has paid six thousand dollars in legal fees to defend themselves with no court date in sight. The "hate crime" is related to denunciations of homosexual activism (not individual persons) and upholding the Church's teaching.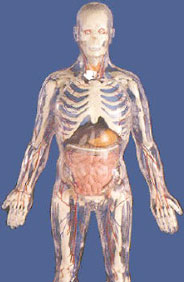 Kathy Shaidle who linked to this article is also being sued along with four other Canadian bloggers for speaking out against free speech thug Richard Warman the human rights lawyer who specializes in separating humans from their rights.
The picture to the right is one of Richard Warman, or at least I assume that someone with such a thin skin would look like this.
Free Mark Steyn! is keeping track of all of the shenanigans going on in Canada right now. I also wonder if the Human Rights Commission sharing the same initials with Hillary Rodham Clinton is just a coincidence?