As the Washington Post reports:
Supporters of Attorney General Alberto R. Gonzales have launched a campaign to rebut criticism that he is not reliably conservative enough to serve on the Supreme Court, a move likely to intensify a rift within Republican circles over one of President Bush's closest confidants.
The group of former Gonzales aides and other Republicans still in the Bush administration — most of whom are close to top White House officials — are coordinating with one another, sharpening common lines of argument, then circulating these points on Capitol Hill, in conservative circles and with reporters, according to several people involved.
So the push for Attorney General Alberto R. Gonzales begins for his replacing Justice Sandra Day O'Connor. Captain Ed weighs in and hopes for bit more certainty, especially after the Souter experience. So would I especially after also the O'Connor and Anthony M. Kennedy experience.
I have received a very disturbing report that President Bush has asked his Attorney General to prepare himself for the nomination and that he undergo Sex Reassignment Surgery for the good of the country. Apparently the President believes that a squishy-conservative transgendered Hispanic Female who supports affirmative action would have the best chance of easily winning approval and becoming in fact Speedy Gonzales as far as confirmations go. Not only would he then appeal to so many disparate and different special interest groups, but that his Sex Reassignment Surgery would answer critics who demand that a woman fill the slot vacated by Justice O'Connor. The President feels that his long time friend who appears to blur the line on what it means to be a conservative would have no problem blurring the line on sexual identity. The President apparently got the idea after recently watching Tootsie and Mrs. Doubtfire.
My secret source of whom I will refer to as shallow esophagus tells me that the Attorney General clandestinely visited a clinic in Miami and had a consultation with Dr. Dick Kutoff in preparation for the nomination. Shallow esophagus leaked to me a preparatory photo generated at the doctor's office.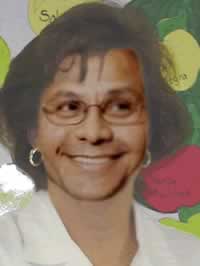 So if when the President holds a press conference to announces the Supreme Court nominee and you hear Alberta Gonzalez don't say I didn't warn you.