Voice of the faithful represents themselves this way:
Voice of the Faithful (VOTF) a worldwide organization of over 30,000
mainstream practicing Catholics from more than 40 U.S. states and 21 countries.
Yet they continue to have people at their meeting and conventions
like Eugene Kennedy and Fr. Richard McBrien as their keynote speakers.
They say they are mainstream yet they look more like a board meeting at the
National Catholic Reporter. They say they are faithful
Catholics in communion with the universal Catholic Church who I guess just
accidentally represent themselves with people who dissent significantly from
Church teachings. Maybe they just don't have enough money to get a speaker
who actually believes in the Catholic faith. Catholic Answers has a speaker's
bureau and offers seminars on various topics by Marcellino D'Ambrosio,
Rosalind Moss,
Mark Shea,
Jimmy Akin and others for an honorarium of $1200 for the first talk and $800
for each additional talk. I would like to give them a hand
to help them get back on track and raise some money for them to get some
good keynote speakers. Every organization has it's strengths and if you look
closely at VOTF you can tell that they have an abundance of items for making
money.
First VOTF has a surplus of fruitcakes so why not sell them off
for a profit.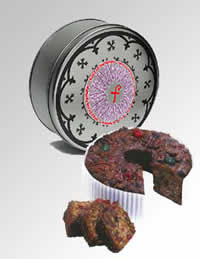 VOTF Fruitcake more fruits and nuts per square inch then
any other commercially available cake. It is even shaped like a small C
for Catholic. (An O was just too close to orthodox).
They could get into the aircraft spare parts business.

Plenty of wings to sell. So if your are looking
for left wings, here you go.
Holiday baskets and gifts just in time for the Christmas season.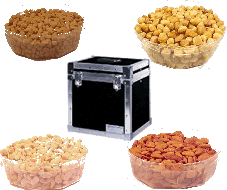 Chock full of nuts of every kind. They even
have plenty of specially designed nut cases.
Roman Collars and Religious Clothing


Fr. Richard McBrien and Joan Chittister,OSB
have everything from Roman collars to religious habits in stock and in
pristine condition (never worn).