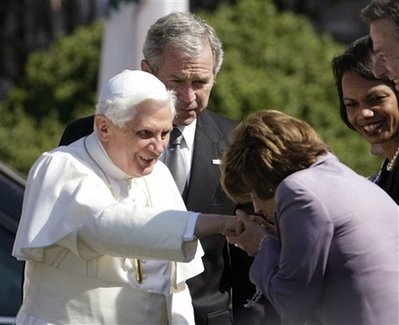 "Did anybody ever tell you that you look just like Nancy Pelosi who votes for what I call today's greatest injustice and a crime against society?"
"The ring thing is a good idea. Jesus was kissed on his cheek by Judas."
"Wait till she looks in a mirror and realizes I put lamp black on my ring."
"Darn, I knew I should have brought my novelty ring buzzer."
"No my predecessor wrote the Gospel of Life not the Gospel of Lie."
"The one thing about politicians kissing my ring is that afterwards I have to check that the ring is still there and then count my fingers."