Progressive Word Television Network (PWTN) which has brought you such hits as Earth Mother Joan Live and Journey from Rome now has a brand new line up of great shows.
Because of the writers strike we have decided to devote our new schedule to reality shows.  We need writers for our regular shows since we write our theology as we go.
Regardless we are sure you will love our newtop of the line show Liturgical Dancing with the Stars!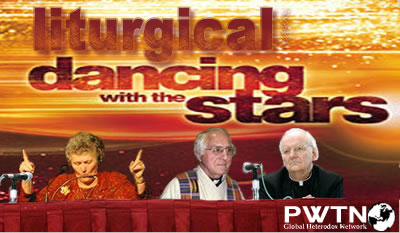 The new show pairs a number of celebrities with groups of professional liturgical dancers, who each week compete by performing the latest in liturgical dances with and without banners and other props, which are then given scores by our special panel of judges. Viewers are given a certain amount of time to place votes on their favorite liturgical dancers, either by telephone or Internet. The liturgical dancing group with the lowest combined score (judges plus viewers) is eliminated and does not go on to the next week. This process continues until there are only two or three liturgical dancing groups left, at which point one group is declared the champion.
We also have the greatest group of judges to judge liturgical dancers ever.  Each week you will delight in the acerbic wit of Sister Joan D. Chittister, OSB, the Most Revd Dr Thomas Gumbleton, and the Most Reverend Donald W. Trautman, S.T.D., S.S.L.  Bishop Trautman is a real down to earth guy that will never use any big words to confuse you and when it comes to judging liturgical dancers he will never quench the spirit.
We don't want to spill the beans too much on what stars we will have this season but the following photo will give you some idea of the A-List talent we have.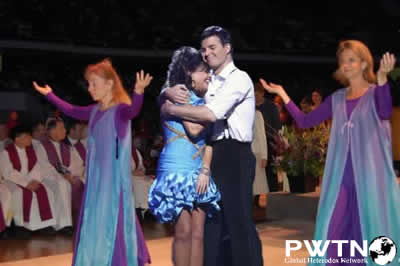 Interpreting Scripture through movement can be done by anyone who can pull on some leotards and wave their arms and body around during Mass, but you will love to see the professionals along with your favorite stars show you how it can be done. Liturgical Dancing with the Stars will kick off with a live show on Feb 28th filmed at the  Los Angeles Religious Education Congress which has been a great showcase for liturgical dance in the past.
Wait it gets even better.  Besides your favorite stars from the state and the screen we also will have as guests some of your favorite liturgical dancers from within the Church.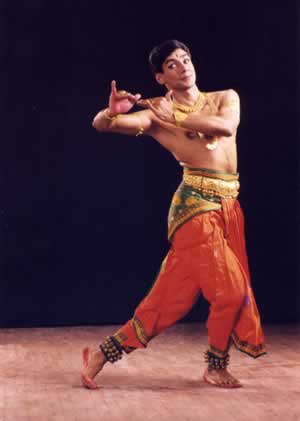 Such as the famous pirouetting Jesuit Father Saju George S.J.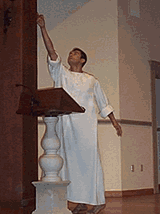 And who can forget Br. Angel Mendez, OP of the Southern Dominican Province Canadian Dominican-can dancer who will be appearing.
So make sure to set your TIVO or watch live the next best thing on PWTN with audience participation.  Along with Liturgical Dancing with the Stars we have some other great reality shows that demonstrate the latest in prophetic scheduling.
You will just love our new audience participation show called "Sensus Fidelium (Sorry about the Latin)". Each week a prophetic panel appears to discuss which direction the church should take on a hot button issue.  After the panel makes their brave arguments for change on issues the audience can then vote on it via their phone or SMS text messaging.  Each weeks results  "Sensus Fidelium (Sorry about the Latin)" will be sent to the Papal Nuncio and the Vatican.
Or how about "Survivor: Diocese of Lincoln, Nebraska" In this show progressive Catholics are isolated in Bishop Bruskewitz's diocese and must go without internet connectivity and their subscription to National Catholic Reporter and other of their favorite magazines and newspapers.  Each week tune in to see whether contestants can survive Masses celebrated totally in accordance to the GIRM and with exactly zero creative liturgical changes. In one grueling episode the contestants visit a seminary busting to the seams with seminarians who share the same knee-jerk "obedience" to the church as their Bishop does.  A seminary full of young-fogeys is a difficult prospect to face.  If you are a progressive Catholics who thinks they have what it takes for "Survivor: Diocese of Lincoln, Nebraska" then please attend our tryouts.  But it certainly is not for the faint of heart.
After such a grueling show you will be able to sit back and relax to American Catholic Idol where each week amateur contestants belt our classic songs such as "Here I Am Lord", "Ashes", "Shine, Jesus, Shine"  and multiple other songs you have come to know and  love at your local Catholic Church. A panel of songwriters from OCP and GIA will judge these performers as to capability and to how well they perform with acoustic guitars, tambourines, and any other hand-held percussion instruments. You will laugh as less than talented singers try their hand at a Marty Haugen song or thrill when a singer nails "On Eagle's Wing." Join is for the wild ride of emotionalism in all of your favorite modern Catholic hymns.
There is lots to love this year at Progressive Word Television Network (PWTN) so come an join us!