Now this is a Papal souvenir I could really go for.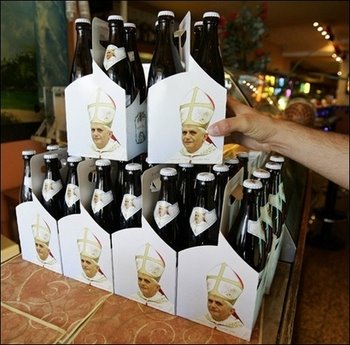 This beer has a real great head and talk about theology on tap. Plus it is not weak like those heretical dissident beers. You know the ones that are all watered down. Pope Benedict Beer is fine with fish, meat, biblical exegesis, Magisterial documents, and spiritual reading. Great also for preparing to talk with dissidents or anyone you know you will be at lagerheads with.
Also available, Pope Sixtus packs.