I first saw the following article over at Happy Catholic and a reader suggested that it might be something for me to parody.
A new line of greeting cards could help fan the flames of infidelity.
The Secret Lover Collection, created by Cathy Gallagher of Bethesda, Md., is made for those involved in an illicit affair, a niche she considers long ignored.
The collection speaks to the uniqueness of such relationships, giving lovers the opportunity to recognize holidays, birthdays, anniversaries, apologies, hookups and breakups.
One holiday card reads, "As we each celebrate with our families, I will be thinking of you." Another card laments: "I used to look forward to the weekends, but since we met, they seem like an eternity."
"These are for people who are in love affairs," said Gallagher, who finds inspiration in movies, songs and people she knows. "These are not sex cards. Those have been done."
Gallagher said she got the idea when she and her husband were discussing someone they know who was having an affair.
"By the time we reach our mid-30s we come into contact with someone who has had an affair," she said. "I researched it and found it was an untapped market. There were relationship cards but nothing about this kind of relationship."
The first thing you have to wonder if how this husband and wife team would feel about their own partner using one of the cards? I bet the words "untapped marked" wouldn't be used.
I have a few of my own suggestions for these cards.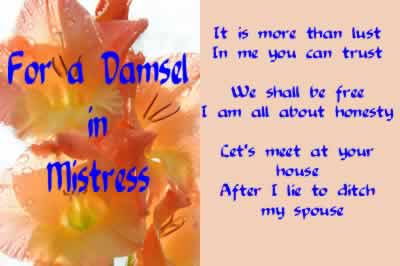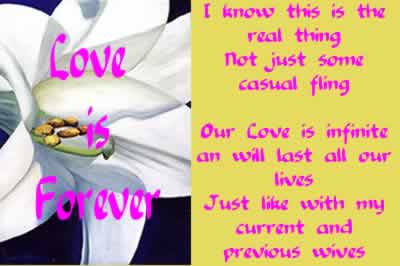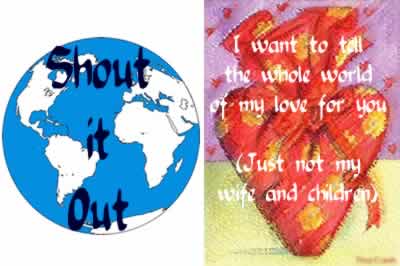 Now of course adultery in and of itself is not a funny subject and cards to normalize this behavior tilts the slippery slope at a ninety degree angle. How about cards for spouses devastated to learn of their partners infidelity. How about cards for children's lives that have been traumatized from adultery and divorce. This is just sick that such a selfish act can be mainstreamed and honored by a greeting card.