Sometimes you hear the rhetorical question What Would Jesus Drive. Well what
about the saints? Previously I answered the question about the Blessed Virgin
Mary with this picture.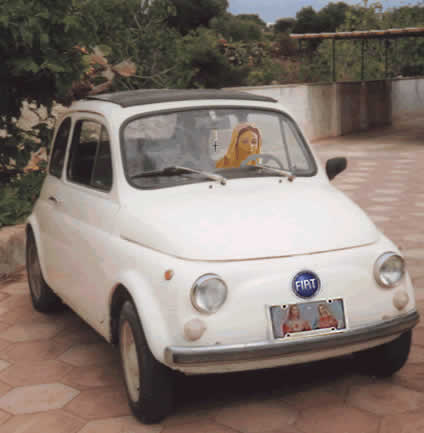 Mary's Fiat

After watching the Song of Bernadette the other night I decided to go look
for a picture of her car.
Now of course in france they spell her last name slightly
different – Soubiroux. But she wasn't thrilled with French cars and went for
a more compact and economical Japanese car. The nice thing about Bernadette is
that even when she gets a new car she doesn't lourdes it over you.