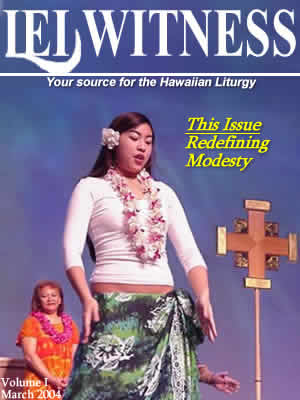 Coming back this year from the Los Angeles Religious Education Congress and the introduction of the exciting Hawaiian liturgy, liturgists were all a buzz over the exciting possibilities.
Now Catholics United for the Farce (CUF) will meet this rising demand across the country with our new magazine Lei Witness. Each issue is jam packed with Hawaiian dance moves for the Mass. The first issue comes with step by step explanations for the "Come Holy Spirit Hip Shake." The audience at the Mass will come more and more to love Jesus with every gyration. So don't miss out on your chance to help out the Lei-aty.
Each issue also includes information to be taught in your religious education programs. Jesus taught his disciples at the Last Luau to remember him always and what better way to remember him then through sacred hula dance. This must be true because after many people see our sacred hula dance they exclaim "Oh Jesus."
Each issue also contains the sheet music for Hawaiian Hymns. The Entrance hymns for the Mass played on a Ukulele are just awe-inspiring. Your congregation will become Don Ho-ly in no time.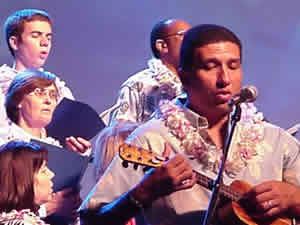 (Picture from this years conference)
If you subscribe now to one year of Lei Witness we will include this free Holy Hula statue.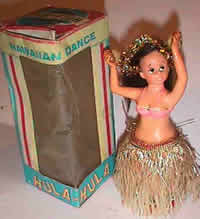 Now some have complained that Liturgical Dance has been discouraged by the Vatican and that the U.S. Bishops have also said that this is not to be allowed in the U.S. Now if this was actually true would Cardinal Mahoney have sat and watched liturgical dance at the L.A. Religious Educators conference year after year without making a complaint? Obviously not, so go out there and get your liturgy shaking.